GO Topeka Update – December 2015

GO Topeka/Chamber Hire President and CEO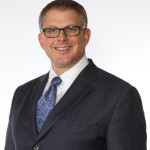 Matt Pivarnik, executive vice president and chief operating officer of the Tulsa Regional Chamber, has been hired to serve as president and chief executive officer of GO Topeka and the Chamber, effective January 11, 2016. In his role with the Tulsa Regional Chamber, Pivarnik works closely with a 20-member executive committee of a board of directors comprising more than 90 members. He supervises 40 staff members and has dotted line responsibility to the senior vice president-economic development. He works closely with two senior vice presidents who oversee the Convention and Visitors Bureau and Workforce Development. He is responsible for strategies and operations of the chamber and advises officers, the CEO and board members on program, finance and long-term strategic planning for economic development, tourism, workforce, political advocacy, community development and education. Click here to read the full release.
Veterans
GO Topeka partners with many organizations to support veterans. Partnerships include the Topeka Workforce Center and Heartland works, Washburn Institute of Technology and Washburn University to provide funding to open the Veterans Lounge. Barbara Stapleton, director of existing business & workforce development, share information and host presentations for HR personnel about Federal Veterans Initiatives. GO Topeka is also working on potentially opening a Veterans benefits office with KanVet and regularly particpates in 190th Air Refueling Wing events.
New Business Attraction
GO Topeka staff are continuing to work on projects that are in the pipeline. There are currently 34 projects in the pipeline, 3 of which came in this month. Almost half are in the manufacturing or advanced systems technology industry followed by professional services, food manufacturing and those that have not specified an industry. You can read more about our target industries on our website.
Lean Six Sigma
The Yellow Belt Lean Six Sigma class is coming up. Call 785.670.1399 or go towww.washburn.edu/coe for more info.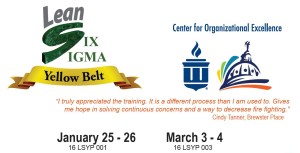 Have a Happy Holiday and a Happy New Year! We look forward to working with you in 2016.

Matt is the resident social media guru and website guy, working on the marketing and communications team. He supports GO Topeka, the Topeka Chamber of Commerce, Entrepreneurial & Minority Business Development, Forge and Heartland Visioning.

Latest posts by Matt Lara (see all)