Se2 to Bring 200 High-Paying Jobs to Topeka Community
MEDIA RELEASE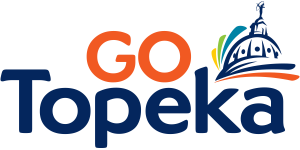 For Immediate Release                               
Wednesday, May 11, 2016                                  
Contacts: 
GO Topeka
Scott Smathers, vice president economic development, 785.234.2644
Se2 to Bring 200 High-Paying Jobs to Topeka Community
TOPEKA, Kan., May 11, 2016: Se2, a financial services company, will bring 200 new jobs to the Topeka community with an estimated economic impact of more than $100 million.
"Retaining existing jobs and attracting new jobs is a priority of JEDO and GO Topeka," said Commissioner Shelly Buhler. "We are pleased to provide the necessary incentives to ensure se2 continues their growth in our community."
"We are excited that se2 will use this investment in its future to attract and retain new employees," said Scott Griffith, chairman of the GO Topeka board of directors. "As the company continues to grow its workforce, our community's reputation as a regional hub for financial services and as an excellent place to live, work and play will grow, too."
JEDO approved the incentive grant for up to $1,000,000, not to exceed $200,000 per year, at its May 11, 2016, meeting. Se2 currently employs more than 600 employees. The grant will be used to provide training and development for existing employees and up to 200 new employees.
"At se2, skilled talent is at the heart of our business and the foundation block of influencing our client's experience.  The Topeka community has been an invaluable partner to our growth and our success and we appreciate the support of JEDO and GO Topeka.  We continue to be committed to the community through our investments in creating additional jobs and in training, developing and retaining local talent." said Gautam Thakkar, Chief Executive Officer, se2.
"The City of Topeka is excited se2 will grow its workforce in Topeka," said Mayor Larry Wolgast. "The news is another win for our City as we continue to expand our economy and grow the financial services industry.  But even more importantly, when existing companies choose to invest in Topeka, we grow as a community. Investments like this help us develop a workforce and environment that fosters growth, not just for companies, but for the men and women living here as well."
About GO Topeka
GO Topeka is a private not-for-profit organization dedicated to enhancing economic development in Topeka and Shawnee County by attracting new businesses, facilitating expansions and enhancing the business acumen of small business owners and entrepreneurs. Since 2002, GO Topeka has generated 11,000 new and retained jobs and $1.3 billion in capital investments. For additional information, visit www.gotopeka.com
About se2
As the leading third party administrator in the life and annuity insurance industry, se² uniquely combines its life insurance heritage, expertize in optimizing core insurance operations, seamless and efficient data conversion methodologies, leading edge administration technology platforms and advanced analytics to solve critical business challenges, which include – rapid launching of new products, streamlining of new business administration, profitability of in-force book operations and improved agent and customer services.  For additional information, please visit www.se2.com
###

Matt is the resident social media guru and website guy, working on the marketing and communications team. He supports GO Topeka, the Topeka Chamber of Commerce, Entrepreneurial & Minority Business Development, Forge and Heartland Visioning.

Latest posts by Matt Lara (see all)