Molly Howey promoted to GO Topeka Senior Vice President for Economic Development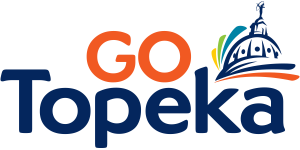 For Immediate Release:
Friday, June 9, 2017

News from GO Topeka
120 SE Sixth Ave., Suite 110, Topeka, Kansas
GOTopeka.com
A high-resolution photo of Molly Howey is available upon request.

Contact: Michaela Saunders, director of brand strategy, 785.234.1030 or 402.490.0165

Molly Howey promoted to GO Topeka Senior Vice President for Economic Development
TOPEKA, KANSAS – GO Topeka recently promoted Molly Howey to the position of Senior Vice President for Economic Development. In the new role, she will expand on the business development and attraction responsibilities she has held since 2011 when she joined GO Topeka.
"Molly is highly respected in our region, state and country as a leading economic development professional," said Matt Pivarnik, President and CEO of GO Topeka and the Greater Topeka Chamber of Commerce. "She recently confirmed her mastery of the profession by joining the elite group of economic developers holding their Certified Economic Developer (CEcD) credential. The International Economic Development Council's (IEDC) certification acknowledges that recipients have achieved the pinnacle of excellence in the economic development field. It is clearly the industry leading designation."
Howey earned her CEcD credential in September 2016. Originally from Overbrook, Kansas, she is a graduate of Washburn University and Washburn Tech.
GO Topeka's primary mission is to attract and retain businesses in Topeka and Shawnee County. Wendy Wells, chair of the GO Topeka board, said Howey lives that mission daily.
"Molly has a passion for the community, which is heard and felt by the companies large and small," Wells said. "She will continue to cultivate success in this new role."
During Howey's time with GO Topeka, the organization has announced more than 1,800 new jobs and more than $500 million in capital investments in Topeka and Shawnee County. In her new role, Howey will oversee business retention and workforce development efforts in addition to attraction of new business to the area.
Bob Archer, who serves on the Joint Economic Development Organization board, said Howey's past success in securing new companies to Topeka and Shawnee County speaks for itself.
"She has proven successful in using the available incentives and opportunities to entice site selectors, and ultimately businesses themselves, to move to our community," Archer said.
Topeka Mayor Larry Wolgast, chair of the JEDO board, agreed. He said: "Molly's passion, professionalism and sense of community serve all of us well."
Howey is a member of the TARC board of directors, a member of the Industrial Asset Management Council and a member of the International Economic Development Council Young Professionals Advisory Board.
XXX
GO Topeka, a private not-for-profit, contracts with various organizations to create opportunities for economic growth that provide a thriving business climate and fulfilling lifestyle for Topeka and Shawnee County.