Topeka & Shawnee Co.'s Financial Services Industry: Efficient, High Economic Output, A Growing Industry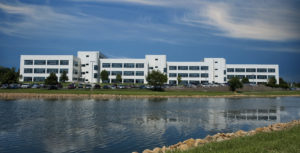 We've heard it said that "companies operating within the financial services industry are in the business of managing money." But from what I've encountered the industry provides more to its partners, clients and community than merely managing money. This industry contributes to Topeka & Shawnee County's overall economic health and prosperity, while contributing to philanthropic efforts and engaging in a multitude of positive ways.
Employees in the financial services industry account for 7% of total employment in Shawnee County. This equates to approximately 8,300 financial services employees in various types of financial organizations (monetary authorities, insurance carriers and agencies, brokerages, etc.) throughout the county. Although financial services account for 7% of employees, those 7% produce 11% of the county's total economic output. This means the industry's output per worker exceeds the average across all industries within Shawnee County.
Our financial services industry is without a doubt moving at a fast pace. It exhibits high efficiency in its employee to economic output rate. Also, it offers a higher labor income per worker as compared to all other industries throughout the county combined. But, what's more, the industry's quality of work is what Topeka & Shawnee County should be celebrating. According to Momentum 2022's Community Assessment from 2005 to 2015 employment in the insurance carriers and related activities sector grew by 14.8% in Topeka & Shawnee County, compared to 4.2% growth nationally. Productive, hardworking employees, as well as a high economic output, are key to a successful economy and community. The industry is certainly growing, and GO Topeka pledges its support in fostering that growth.
GO Topeka is proud to partner with Security Benefit, the Insurance Commission and the Kansas Department of Commerce to host the third annual Financial Services Summit on Thursday, Sept. 21. We will be featuring blogs spotlighting three leading financial service organizations in our community: OFG Financial Service, Gradient Insurance Brokerage and Advisors Excel. Be sure to read the blogs on GO Topeka's website to better learn the story of the financial service industry in Topeka & Shawnee County.
Click the links below to read the editorials about each company.

Matt Pivarnik is the President & CEO of the Greater Topeka Chamber of Commerce and GO Topeka.

Latest posts by Matt Pivarnik (see all)